Hi and welcome ... please note that I created this Judd Nelson Web Site for entertainment purposes only and it may not be 100% accurate ... although I have strived to be. It is simply my way of showcasing a talented actor who has not received the recognition I believe he deserves.
Please feel free to contact me with any comments suggestions or corrections to the site ... I'll happily add anything which will be of interest but please nothing which will be deemed intrusive to Mr Nelson's personal life ... let's give the man a little privacy!! Enjoy your visit :-)
"I think that there's room for everyone. I don't think that if one person succeeds then another must fail. That's lunacy. I'm not sure what the reasons are for my philosophy, maybe it's the fact that if there are ten people doing the same job, we all know how we feel and what our high points and low points are." ... the man himself ... Judd Nelson speaking in the mid 80's!!!
Take a look at Judd Nelson through the years!!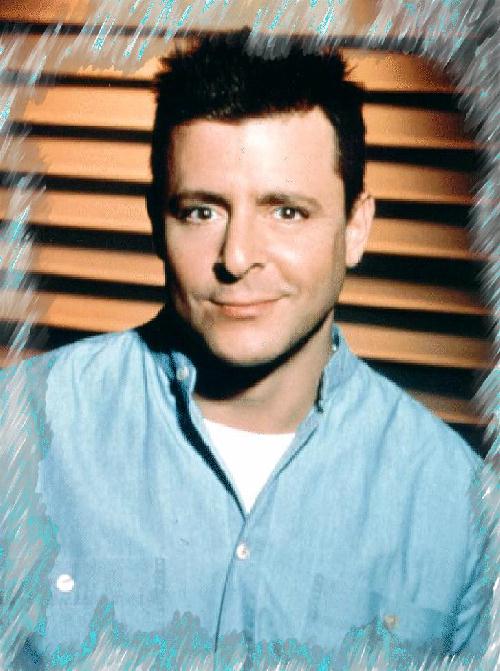 Search The Judd Nelson Web Site
To view the archive guestbook then click here :-) - please note you are able to read only!
Click here to leave a message or view the current Guestbook!
Nevermore DVD to be released 27th January 2009
"You Couldn't Ignore Me If You Tried: The Brat Pack, John Hughes, and Their Impact on a Generation" written by Susannah Gora is due to be published on the 9th February 2010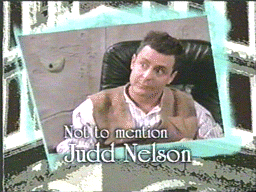 Latest Entertainment and Film News - daily headlines not especially Judd related though!
Site created by Judd Judd Fan © 1999-2010
Disclaimer: This site is operated and maintained by Deb, who is solely responsible for its content. This site has not been, and is not, authorised by Judd Nelson or anyone authorised to act on his behalf. Neither Mr Nelson, nor anyone authorised to act on his behalf, participates in the operation or maintenance of this site. Please direct any comments or concerns about the material posted at this site accordingly. By visiting this site and viewing its contents, you acknowledge that neither Mr Nelson, nor anyone authorised to act on his behalf, endorses, sponsors or is affiliated with this site.
Last updated on 31/01/10
"One of my more infamous opinions is that if you need to use some part of an animal as an aphrodisiac then I got one word for you kids: Viagra" ... the smart thinking and totally aware ... not to mention great actor ... Richard Dean Anderson!!